Special Offers & Late Deals All Year Round
Great deals and offers in Cyprus on Villa & Apartment's Rentals
Book Early ...... For the best deals GREAT OFFERS
RING ME ON 07913304716 OR EMAIL debbie@designertravel,co,uk
http://www.dhtravel.co.uk/contact/
We have Specialised in Holidays - Weddings-Honeymoons - Tours - Groups Singles Holidays-Specialised Holidays-Conferences-Seminars & Conventions For Many Many years ..........
Le Meridien Limassol Spa and Resort | Limassol, Cyprus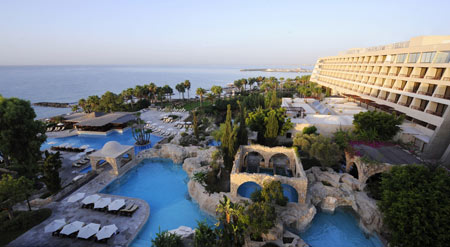 Le Meridien Limassol Spa and Resort, has with its amazing mosaic-tiled pools, stone arches, waterfalls and alluring passageways. This luxurious resort features complete privacy and a selection of delightful facilities and services exclusively available for its in-house guests. The trademark of this self-contained luxury resort is the warm and genuine Cypriot hospitality
Thalassa Boutique Hotel & Spa | Paphos, Cyprus
Thalassa, is the Greek word for "sea" – a small hotel with stunning sea views Located on a small peninsula overlooking Coral Bay, a stretch of approx. 1 km of beach. The amazing Thalassa Boutique Hotel & Spa is surrounded by sea from three sides.
With 58 deluxe bedroom hotel with rooms that offer either a sunset or a sunrise view and features the first holistic spa in Cyprus, Anagenisis. Plus A personal butler for every suite -the first on the island. All suites from a Superior Suite upwards have a personal butler, other rooms do offer this service on request.
Adult only hotel, minimum age is 12
Londa Hotel | Yermasoyia, Limassol, Cyprus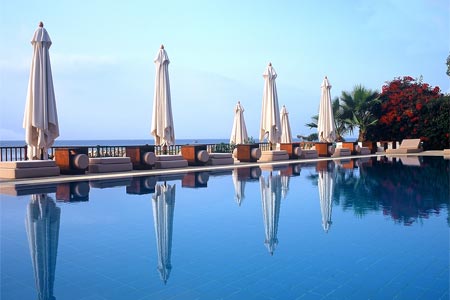 The Londa offers the intimate Executive Boardroom, Meeting Room flooded by natural daylight or the open air pool bar area, perfect for BBQs and private dinners for up to 80 guests, all delivered with excellent service and care.There are 68 rooms on 7 floors, 27 Superior rooms, 12 Deluxe rooms, 25 Suites, 2 Executive Suites, Honeymoon Suite, and Presidential Suite. Rooms and suites have stunning panoramic sea-views, or look towards the Troodos Mountains or over the animated town of Limassol. Baby cots are free of charge and children up to 12 years of age only stay free of charge in Suite Side View selected dates. Babysitting services are available.
Riverside Garden Holiday Village North Cyprus
Special Summer Prices 2014 - Riverside Garden Holiday Village Alsancak As summer is arriving some ideas to where to to stay and there are lots of special offers at Riverside Garden Holiday Village in Northern Cyprus Kyrenia

where the guests will always receive a warm and friendly welcome. In the lush gardens of Riverside Garden Village you will sense the serenity and personal tranquillity and revel in the stillness of North Cyprus.
Hotel Sempati

Hotel details This comfortable family run hotel located west of Kyrenia is renowned for it's friendly service and relaxed atmosphere with customers returning year after year.The hotel has 24 sea view rooms and 4 suite all with balconies offering fantastic sea views. There are also 7 poolside bungalows on ground floor level and family rooms are also available.

There is small sandy beach located 200 yards from the hotel and several restaurants and bars are within easy walking distance. Hotel Sempati is open all year round.

InterContinental Aphrodite Hills Resort Hotel | Kouklia, Cyprus
luxury in Paphos, Cyprus, aptly named Aphrodite Hills Resort. Aphrodite Hills Resort. Said to be the spot where the famous Greek goddess rode from the sea on a giant shell, this truly stunning award-winning sport, leisure and holiday resort is perfect for those looking to get away from the stresses and strains of daily life and be pampered from head to toe.Containing everything you could possibly need from a holiday to Paphos, the Aphrodite Hills resort is the perfect beach beak for romantic couples or families looking for something to suit everyone.
This award-winning luxury resort offers a fabulous children's club, professional standard 18 hole golf course and state of the art spa. Set on a stunning plateau overlooking the crystal waters of the Mediterranean,
Suitable for Families and couples. AMAZING WEDDING VENU Call to book
Athena Beach Villas & Apartments
A stay at the Athena Beach Villas & Apartments is going to be perfect for anybody who enjoys a little privacy and freedom during their holidays. Families, couples and even groups of young people, will find this the perfect base for a beach break.Athena Beach Villas & Apartments are a series of comfortable, well appointed villas that enjoy a great location, within easy reach of the lively resort town of Protaras
Suitable for Families and couples.
The Annabelle
The Annabelle Hotel is in a prime location on the coast, in the Kato Paphos area, a short walk from the restaurants, bars, shops and fishing harbour. Paphos has an Old Town and some historical sites including The Tomb of the Kings and Aphrodites Rock. Plus many seafood restaurants along by the harbour. The Annabelle will appeal to couples and families looking for luxurious accommodation with plenty of onsite facilities, in a great location.
Anassa | Polis, Cyprus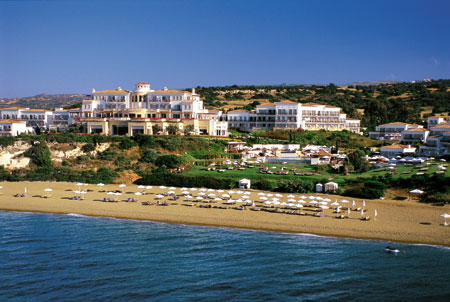 Anassa – meaning 'queen' in ancient Greek – is a luxury 5 star resort . Anassa is the jewel in Cyprus's crown: a majestic resort that exudes the charm of a traditional Cypriot village. 5 star luxury spa hotels, amazing Mediterranean location, golden beach, the luxury Roman-style Thalassa Spa to luxury family friendly kids club and beach activities, to the five star silver service restaurants set in beautiful surroundings,serving local, seasonal produce in five 'farm-fresh' restaurants. . From luxury brand boutique shopping to relaxing in the beautiful hotel gardens, drenched in wonderful Cyprus sun.
Columbia Beach Resort | Limassol, Cyprus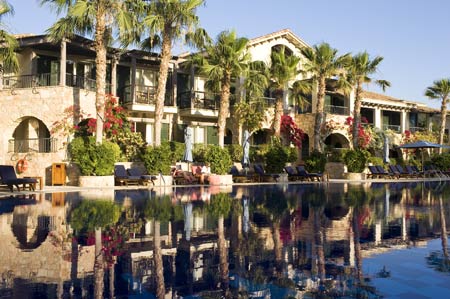 The magical Columbia Beach Resort in Cyprus is located in the amazing tranquil and picturesque Bay of Pissouri on a stunning beach framed by stunning white cliffs. Plus you can relax in our 80 metre long, lagoon style pool, admiring the incredible views of the Med without a care in the world. Then why not spend some time an enjoy the award-winning spa treatments, gourmet cuisine and attentive service. The Attention to detail in interior is every bit as impressive as its breath-taking surroundings. luxury and range of 94 beach resort suites. You can choose from a junior, executive or family suite and discover the perfect place to relax in comfort. all year round a place to stay in the Winter and visit the snow cap Troodos Mountains.